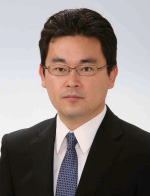 President and CEO
Morio Oyabu
We thank you for always doing business with us.
In 1963, Yachiyo Industrial Co., Ltd. has founded as a manufacturing of hand sewing needles and has reached the 50th anniversary in 2013.
We at Yachiyo Industrial Co., Ltd. highly appreciate the support of all our customers, suppliers, consigned manufacturers and stakeholders.
Usually, the life of the company is said to be 10 to 30 years: however, we have retained our business for half a century with all supports.
During our 50 years of history, our fields of business have undergone a drastic change as a general merchandise planning company from the manufacture of the hand sewing needle to sewing notions, household supplies, commodity goods and leisure products.
Going forward, we remain dedicated to growing up based on our company motto "4C" (Change/Challenge/Chance/Creative), please anticipate our continued growth.